Owning your own home is great; you can leave dishes in the sink and belt out pop music out at the top of your lungs without complaints from roommates. Owning a home is an exciting life achievement, but what they don't tell you is that stuff breaks all the time.  Here are some of the most annoying home repairs you should be prepared for.

Source: HouseBeautiful
Unfinished home repairs
One of the biggest peeves, especially for those who have just purchased an existing home, is having to repair unsightly, unfinished work. Nothing is worse than having a missing tile staring at you because it was removed six months ago to get to a hidden pipe, then never replaced. Get annoying existing home repairs tasks over and done with by planning your time correctly and staying motivated. However long you think it's going to take, double it. Just get in to it and reward yourself at the end.

Source: Lowe's
High set light bulbs
Some architects and builders seem to find delight in placing at least one, two, sometimes even three light bulbs out of reach… Stairwells are the location of choice; the more dangerous the better. Having light fittings inaccessible by chair can turn a simple light bulb change into a tedious home repair task.  If you don't own a ladder, you might want to invest in one, or do yourself a favour and get an Airtasker Handyman out instead.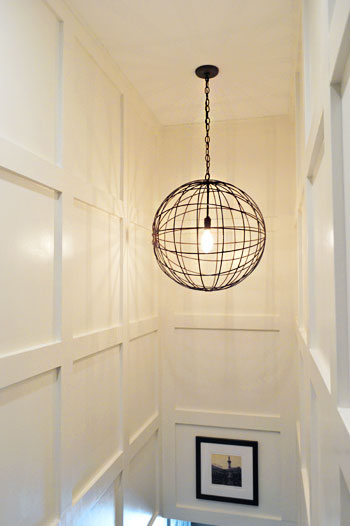 Source: Young House Love
Leaking roofs
According to Roof Seal you should check the condition of your roof at least a few times a year, even if there are no obvious signs of leakage.  Hail storms, shoddy construction and UV damage can weaken the structure of your roof and allow water to get in.  Water leads to water damage, water damage leads to electrical damage, electrical damage leads to your house burning down… For Pete's sake, if you find a leak, fix it ASAP!
It's probably best to leave this one to the professionals. Hire a roof specialist or appropriately qualified Handyman to check and repair your roof (and clean out the gutters while they're up there).

Source: Wikimedia
Door damage from pets
Do you have cats or dogs? Unless your beloved puss or pooch is some kind of miracle angel animal (or well past their kitten/puppy stage), you are almost guaranteed that at some point, they will destroy your doors.  Whether it's by scratching up the wood or slashing through the fly screen, cute little claws can equal annoying door and fly screen repairs.
Scratched doors
For shallow scratch marks, you can usually get away with repairing the surface of the door. The Family Handyman has some helpful advice for DIY repairing pet scratches on doors.
Fly screen repairs
Replacing a screen is worse than putting together a flat pack on your first date. Don't make it worse by doing a dodgy patch job with sticky tape; instead, get some advice from the experts. Check out Bunnings' DIY tutorial on how to fix fly screen mesh.
Patching holes in the wall
It seems so easy; mix 'A' with 'B', pop it on the wall and 'Hey presto!', the wall is fixed! If you think this is how holes are patched, you might be in for a rude shock… If you don't know what you're doing, no matter how many times you scrape that goop, it won't be right. You'll be left with ridges and lumps, and then you'll have to sand it and paint it.  We suggest that if you're short on time, you just hire a professional and step back and watch the magic. You'll save yourself a tin of goop and a lot of frustration.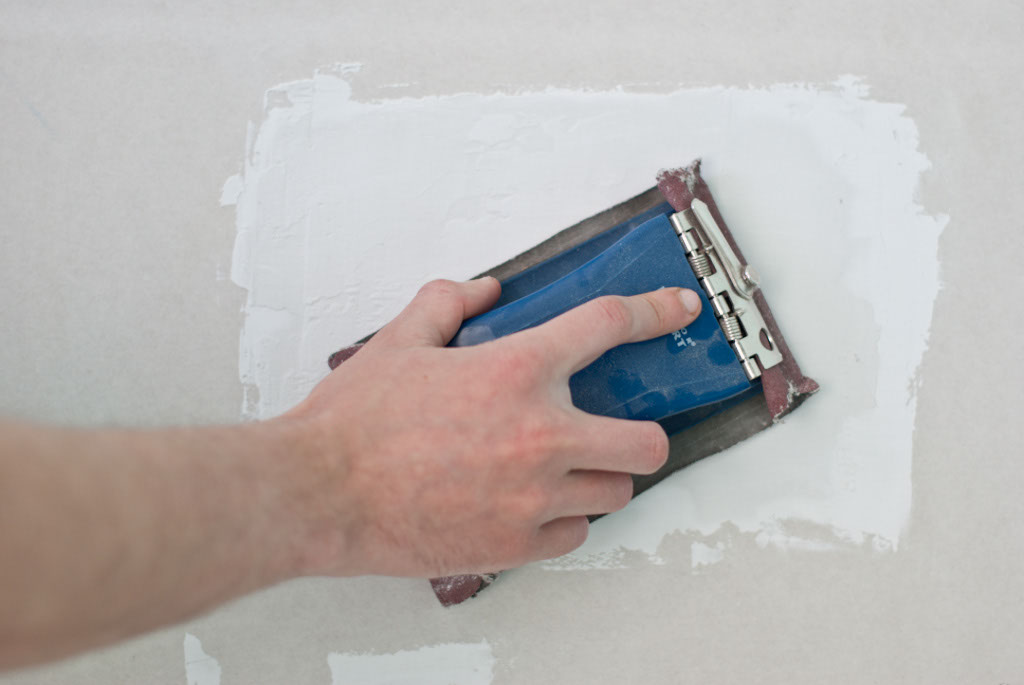 Source: How To Specialist
If you'd like some help with completing any annoying home repairs, why not try out the services of an Airtasker Handyman? They're multi-skilled, readily available and will get the job done in no time.